NSPE PE Institute
Professional Engineering Ethics, Risk, and Liability with Technology
Experience Level: Any level of experience
Software has eaten the world. The rapid change in technological advancement is outpacing how to manage and/or protect public health, safety, and welfare from new emerging technologies, including artificial intelligence, cloud computing, and robotics underpinned by open-source software as the foundation. Many engineered systems today are enhanced and modified digitally while being integrated into physical systems in our world. Digital modernization includes terms such as Software Factory, Software Supply Chain, DevSecOps, Cybersecurity, Software Bill of Material, and Open-Source Software. Digital systems and tools are impacting our end products, design, and implementation processes. Many questions remain unanswered regarding ethics, liability, and responsibility. Software warrants how engineers should be accountable to protect the public's security and welfare. Software is being embedded into our defense, infrastructure, and control systems. The public looks to this profession to prevent digital accidents and fatalities, which have already occurred with improper fundamentals outside of the Professional Engineers' purview and oversight. Critical aspects of these systems require prevention, isolation, and remediation of errors, mistakes, attacks, and breaches. We must not ignore that the world will continue to automate, integrate, and innovate using software. This presentation is critical for standards and certification. It provides guidelines to measure the safety readiness of software technologies under consideration for deployment. It is intended for public policy decision-makers, regulators, engineers, developers, legal, operations, security leaders, and others. We strongly encourage the understanding, process, and platforms that are changing and your role in the transformation to a digital world.
Learning Outcomes:

Learning outcomes will discuss:
1. the risk and events that are threatening the safe, secure integration and deployment of systems in today's digital world,
2. demonstrate the skills people should consider as the minimum standard of care,
3. the technology to support ongoing efforts, and
4. the need for certification as our professional obligation.
1 PDH (NY Approved)

Pricing:
NSPE Members: FREE
Non-members: $75.00 (Join NSPE today and save on this purchase.)
To register, add this webinar to your shopping cart and check-out in the NSPE e-store.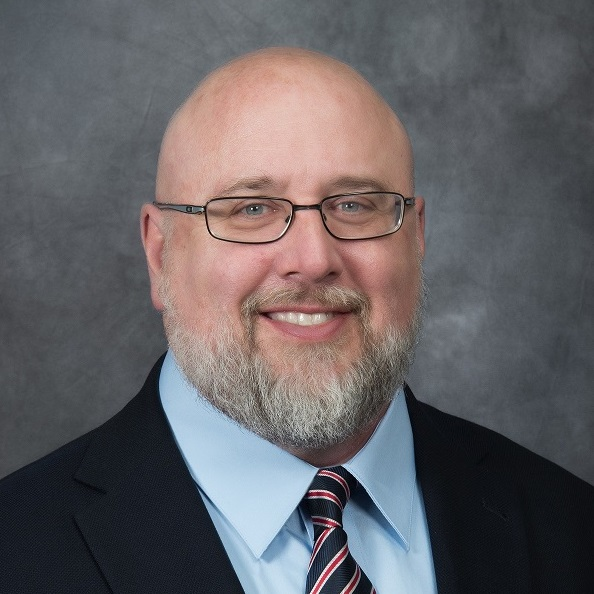 Bart Kemper, PE, DFE, F.ASME, F.NSPE
Principal Engineer
Kemper Engineering Services LLC.
Bart Kemper is a principal engineer at Kemper Engineering Services LLC. Contact him at bkemper@kempereng.com. Bart Kemper is a Professional Engineer licensed in multiple states and Australia as well as being a board-certified forensic engineer. He serves as the Editor-In-Chief of the Journal of the National Academy of Forensic Engineers. He is on multiple standards committees for autonomous and uncrewed systems with ASME as well as is on the Software Certification policy group and Committee on Policy and Advocacy (COPA) for the National Society of Professional Engineers. Kemper is also a retired US Army Corps of Engineers officer with over 32 years of service and multiple combat tours, including working in counterterrorism, counterinsurgency, infrastructure assessment, and nation building with assignments through battalion command and general staff.
$i++ ?>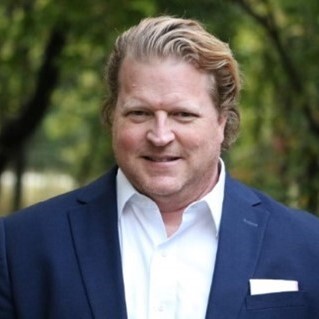 Dr. Jeff Daniels
Program Director
Lockheed Martin Corporation
Dr. Jeff Daniels is the Director of Business Transformation & Systems Modernization at Lockheed Martin Corporation, a global security company that employs 105,000 people worldwide. He is principally engaged in the research, design, development, manufacture, integration and sustainment of advanced technology systems, products, and services.
Jeff is responsible for leading the Intelligent Factory, Manufacturing Execution Systems, Product Lifecycle Management, Asset Intelligence, and Sustainment systems strategy, integration, services, and research on a wide-ranging portfolio that includes enterprise systems and major strategic programs such as the F-35 Joint Strike Fighter Program. In 2011, Jeff was appointed to UMGC faculty as full professor of Cybersecurity in the Graduate School of Management and Technology. He has served as adjunct professor at the University of Central Florida and Florida Southern College teaching and designing senior-level systems analysis and design coursework.
Jeff is the recipient of several awards including Lockheed Martin's highest honor, the NOVA Award, and the Lockheed Martin Excellence Award. Jeff received the Stanley J. Drazek Teaching Excellence Award, for exceptional and consistent quality in teaching excellence. He is a recognized Chief Information Security Officer and conducted the industry's first doctoral research on cloud computing and cybersecurity. Jeff is also a plank-holder in CodeQuest, the high school student programming contest that originated in 2012 at Fort Worth. The DFW-based program has transformed into a global initiative reaching thousands of computer science students in the United States, Poland, Canada, United Kingdom, and Australia.
He holds Doctor of Philosophy from Indiana State University, a master's degree in management of technology from Rensselaer Polytechnic Institute, a bachelor's degree from the University of Central Florida and holds an USSF/Texas D Soccer Coaching License. Jeff serves on the UCF Board of Directors and is a senior member of American Institute of Aeronautics and Astronautics, the Association for Computing Machinery, and is on the editorial staff of the British Blockchain Association. He resides in Fort Worth, Texas.
$i++ ?>
Cate Richards
Director, Federal Programs
Sonatype
Cate Richards is the Director, Federal Programs for Sonatype, Inc. where she focuses on technology that secures the software supply chains to protect the public's security and welfare. She maintains the responsibility for all Sonatype software sales and client relationships in the territory. She also serves as an advisory board member for NSPE.
Cate has worked in the Federal and State & Local sector for over 30 years as an educator, solution developer, information architect and software client executive. Her focus on this sector has been inspired by her family's long history of United States military service. Cate is a Gold Star Mom of a USMC Scout Sniper. She spends her time off work volunteering for numerous fund raisers for veteran organizations. Prior to her current role, Cate has worked for other companies in the software supply chain security. She has held several positions leading Federal Sales and Industry Solutions focused teams for all Public Sector organizations. At IBM, she was responsible for leading North America Public Sector Solutions sales, specializing in Cognitive Cities, Resilience & Infrastructure, Citizen Services, Smarter Cities, Public Safety, and Intelligent Asset Management. Cate has served on several steering committees including leadership teams and councils on Smarter Cities, NIEM (National Information Exchange Model), government procurement and review boards.
Cate is an eight-time best-selling author of technology application development and administration books for Que and SAM Publications and has been published in several trade and industry magazines. She holds a master's degree in business administration, with honors, from Rollins College and a Bachelor of Arts Degree in Marketing from the University of Southern Florida.
$i++ ?>
Key:

Complete

Next

Failed

Available

Locked
| Access Date | Quiz Result | Score | Actions |
| --- | --- | --- | --- |